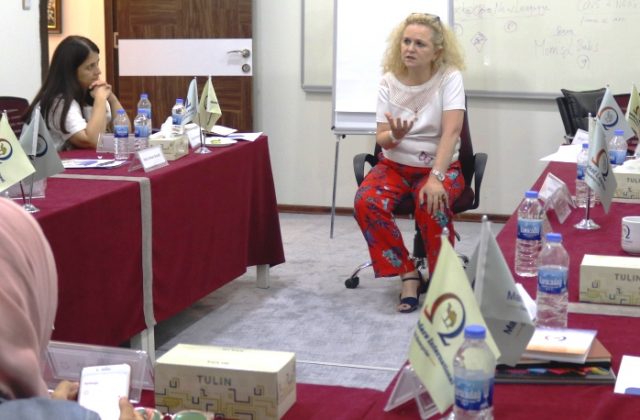 UTRECHT 20 t/m 23 November – We zijn voor de zomer begonnen met de ontwkkeling van de training 'Social Impact & Entrepreneurship' (30 ECTS). Een eerste trial hebben we afgelopen Juli met goed gevolg uitgevoerd in Gaziantep (TR). Een tweede trial met 15 deelnemers voeren we uit in Utrecht (NL) van 20 t/m 23 November 2019 – tijdens de Global Entrepreneurship Week.
De trial voeren we uit om de aannames ten aanzien van leerdoelen en impact op de ontwikkeling van leiderschap en ondernemendheid te toetsen. We zijn ook nieuwsgierig naar de interactie en invloed van de omgeving op de uitkomsten. Voor beide trials toetsen we de eerste masterclass met als hoofdthema 'The Entrepreneurial Mind & You'– het hele programma bestaat uit 6 masterclasses. De eerste masterclass is gericht op het (her-) ontdekken van de competenties en deze inzetten in de nieuwe context.
Wil je meedoen aan deze pilot? Aanmelden kan door een email te sturen aan pim@marketleaders.international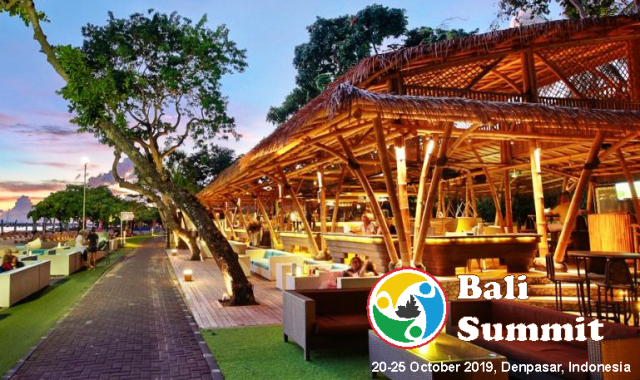 Smart Education, Incubation and Acceleration
for the next generation of entrepreneurs
In the last week of October, PLLLLus.org, supported by DIA and PUM experts, will be organising the Bali Summit. Since we've announced this initiative last May we've generated a lot of interest from around the world inculding Indonesia. We've already had commitments from people joining us from South–Africa, Uganda, India, Belgium, The Netherlands and off course Indonesia, and are expecting more. The Bali summit will bring together entrepreneurial talents, professionals and experts from Africa, Asia and Europe to work on developing the best entrepreneurship development program possible. With a vision on entrepreneurial ecosystems in mind we're inviting participants with enabling experience in incubation, acceleration and education to joint this work conference style 'Meeting of Minds'.
Program update
The Bali Summit's program has evolved based on inputs generated by the people committed to participate. All of them are bringing in their mission and experiences to help growing the menu on offer. Over the past months we've been able to lightly structure the program as to guide the process of interaction and making plans. We decided to theme every day as follows:
Monday – Entrepreneurial Talent: focus on the passions, needs and challenges ambitious young people are facing in realising their dreams and seeking impact.
Tuesday – Education: focus on the role education could & should play in enabling entrepreneurial attitude and skills.
Wednesday – Incubation & Acceleration: focus on the best way to enable entrepreneurs in developing great ventures.
Thursday – Investors & Corporates: focus on the role investors, industry and others play for ambitious entrepreneurs.
Friday – Government & Society: focus on the contribution of the entrepreneurial ecosystem to Society and the influence of Government support and regulation.
'Let's build a local sustainable incubator in 3 days!'
On top of this it is suggested to put a challenge to the participants to create a practical outcome for this first Bali summit. After quite some discussions we decided to challenge all of you to 'Let's build a local sustainable incubator in 3 days!' thus enabling the growth of impact on entrepreneurship and impact ventures. This will be scheduled from Tuesday till Thursday. The outcome will be presented on Friday. We realize this is a huge challenge, some might even argue this is impossible. But we think by bringing in this great mix of people together on the inspirational island of Bali, we can reach a professional outcome that will generate a lot of opportunities for all participants. We believe by developing this together we can really come up with 'glocal' solutions that will benefit many entrepreneurs around the world. If you have any idea's to leverage the success of the Bali Summit, you are invited to share your ideas with us through email or a phone call.

Delegations from Holland open for participation
DIA Entrepreneurship Mission to Indonesia: Dutch Incubation Association is organising a mission for professionals working at incubators, accelerators and centres for entrepreneurship to participate in the Bali Summit and visit incubators & accelerators on Bali. The delegates are offered support to have meetings with selected peers to explore partnership and business opportunities. The mission accommodates three sponsored tickets for ambitious scale-up entrepreneurs, which will be allocated based on assessment of their ambition.
PUM is active in 32 developing countries supporting the growth of SME's. It also has a program dedicated to help develop incubation programs. Several PUM experts are working together to gather a nice delegation of experts and clients from the Incubator Program to participate in the Bali Summit. If you are a PUM expert or client that would like to participate don't hesitate to call or email us for information.
See you at the Bali Summit
Venue: five star Prama Sanur Beach Bali
We will take care of you with these All Inclusive packages, which all include:
On Sunday 20 October we will welcome you at Bali airport, after which you will be transferred to the hotel
You will stay 5 nights in one of the Superior Rooms
All breakfasts, lunches & dinners are included
After the closing session on Friday 25 October, we say goodbye and we will bring you back to the airport
Compared to professional training @ EUR 400 – 500 per day, our packages are very competitive – includes food & lodging!
Packages Bali Summit
GOLD: € 1.495 p.p. based on single usage of your Superior Room
PLATINUM: € 1.995 p.p. includes sponsoring for an ambitious entrepreneur from a developing country to participate.
SILVER: € 795 p.p. based on shared Superior Room.
Optional: Want to bring your partner? No problem, we'll add just € 150 for the five nights.
Groups: inquire special rates for groups.
Info & Registration: HERE
Questions: send an email to Erno de Korte: erno@pllllus.org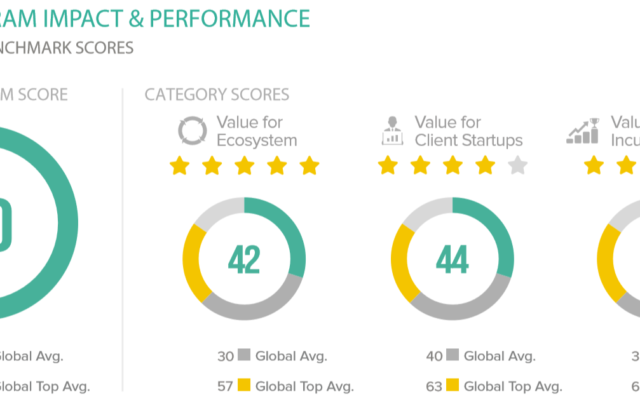 De afgelopen maanden zijn UBI-global en DIA samen opgetrokken om een hoge deelname aan de gratis benchmarkstudie van UBI te realiseren. Het is gelukt om 7 organisaties over te halen deel te nemen aan de 2-jaarlijkse studie.
Deze organisaties worden beloond met een gratis benchmarkrapport waardoor zij inzicht verwerven in hun prestaties in vergelijking met andere incubators en accelerators in de wereld. Tevens krijgen deze organisaties flinke korting op deelname aan de wereldconferentie in Doha op 4-7 November 2019 (DIA leden krijgen extra 10% korting).
Het zijn deze editie Nyenrode Incubator, StartLife, YES!Delft, UtrechtInc, Twice Eindhoven, ACE Incubator en Refugees Forward Incubator die het Nederlandse startup ecosysteem vertegenwoordigen. Tijdens de conferentie in Doha worden de best presterende bekend gemaakt, hopelijk scoren de Nederlandse organisaties wederom hoog en wordt het een mooi feestje!
We gaan er in ieder geval een mooi feestje van maken, DIA is erbij!
Over twee jaar ook meedoen? Wordt – gratis of betaald – lid van UBI-Global zodat je die kans niet mist!
Mis het niet: World Incubation Summit 2019, 4-7 November, Doha, Qatar. Bespaar € 100,00 met uw DIA-lidmaatschap.
Spreker op deze wereldconferentie? Dien uw voorstel in voor 31 augustus!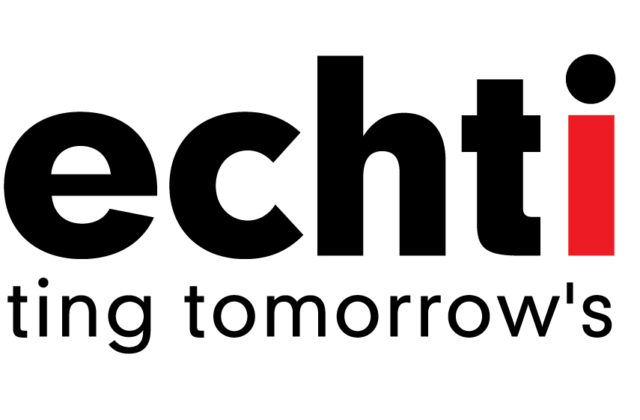 In de afgelopen 10 jaar heeft UtrechtInc 192 start-up initiatieven ondersteund die zijn ontsproten aan de Utrechtse universiteit en medisch centrum. Ruim tweederde hiervan bestaat nog steeds, zelfstandig of als onderdeel van een groter concern zo meld Investeerders.nl.
GitHub groeide uit tot een Unicorn – privaat gefinancierde start-up met waardering boven $ 1 miljard – en Biotechbedrijf Argen-X ging naar de beurs in de Verenigde Staten! Bedrijven van de techincubator trokken de afgelopen 10 jaar bijna een miljard euro groeigeld aan, maar volgens de geïnterviewde Jorg Kop, directeur van UtechtInc, moeten we in Nederland nog flinke stappen maken om het financieren van start-ups en scale-ups te verbeteren.
>> lees het hele interview op Investeerders.nl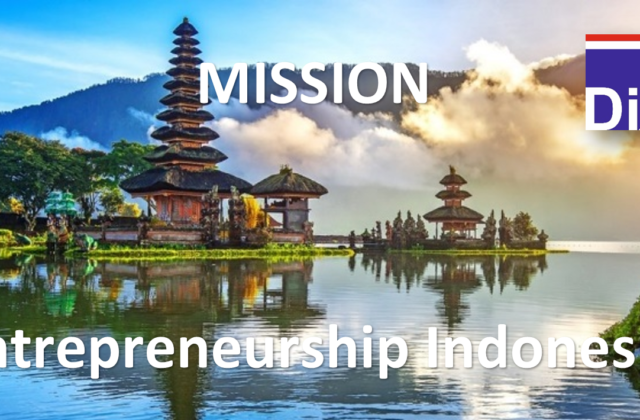 Met vier unicorns staat het start-up ecosysteem van Indonesië op nummer één in Zuidoost Azië. Het heeft die plaats vanuit een achterstandspositie in de afgelopen vijf jaar bereikt, niet in de laatste plaats door persoonlijke inzet van president Widodo. Het uit 13.000 eilanden bestaande land met 261 miljoen inwoners beschikt dan ook over een enorme pool ondernemend talent en een aantrekkelijk investeringsklimaat, ook voor buitenlandse partners – nu met name vanuit Japan en USA.
Missie & Congres 19-25 oktober 2019
Tijdens een bezoek van een incubator delegatie uit Indonesië in het najaar kwam naar voren dat er nog veel ontwikkeld moet worden in Indonesië in vergelijking met Nederland. Zowel op het vlak van ondernemerschaps-onderwijs als incubatie, acceleratie en investeringen. Ook ontbreekt het veel partijen aan links met Europa waardoor de internationalisatie van jonge innovators zich met name op de regio, Japan en USA richt. Zo is het idee ontstaan om een missie en congres te organiseren zodat er optimale kansen ontstaan voor de partijen uit het Nederlandse en Indonesische start-up ecosysteem om zich aan elkaar te verbinden op inhoud en zakelijk. DIA heeft het op zich genomen de missie te organiseren, PLLLLus.org (internationaal talent ontwikkel netwerk) neemt de organisatie van het congres op zich.
Doelen missie
Het missieprogramma bestaat uit een collectief en individueel maatwerkprogramma. Naast uw participatie en profilering op de Bali Summit zullen er bedrijfsbezoeken op Bali worden georganiseerd, indien gewenst uit te breiden met Jakarta. Binnen het Summit programma organiseren we 1 dag (woensdag of donderdag) waaraan de ecosysteem collega's uit Indonesië gratis deel kunnen nemen.
Maak kennis met de belangrijke partijen in het Indonesische Start-up Ecosysteem
Presenteer uw kennis, ervaringen en bewezen ontwikkel aanpak.
Ontwikkel inzicht in uw kansen in het Start-up ecosysteem in Indonesië.
Maak kennis met ondernemend talent uit Indonesië en daarbuiten.
Ontwikkel internationalisatiemogelijkheden voor uw start-ups en scale-ups. (Zie ook de mogelijkheden voor uw start-ups en scale-ups om deel te nemen aan deze missie.)
Biedt Indonesische partners toegang tot de Europese markt.
Uw deelname waardevol maken
Als basis voor de missie gaan we uit van deelname aan het de 'Bali Summit' waar professionals en talenten uit de hele wereld samenkomen rond 'Smart Education, Entrepreneurship, Incubation & Acceleration'.  Als deelnemer aan de missie krijgt u binnen dit programma optimaal kans zich te positioneren. Naast het Summit programma dat we mede invullen, organiseren we bedrijfsbezoeken aan incubators, accelerators en andere supportorganisaties op Bali. Om het meeste uit de missie te halen is deelname aan het individuele programma het meest waardevol, op basis van uw wensen wordt een persoonlijk programma gevormd met mensen in/uit Indonesië. Hiervoor werken we samen met onze Indonesische partnerorganisatie en de Nederlandse Ambassade. Daarvoor dient u wel vóór 1 september aangemeld zijn om ons voldoende voorbereidingstijd te gunnen. U kunt eventueel ook deelnemen aan het optionele dagprogramma in Jakarta op maandag 28 oktober (houd rekening met boeken van uw vlucht incl. extra overnachtingen in Jakarta). Deelname kan op de volgende manieren:
#
omschrijving
prijs
dead-line
A
Bali Summit + bedrijfsbezoeken
€ 1.900 all-in (uitgezonderd vlucht)
15 sep
B
Bali Summit + bedrijfsbezoeken +
persoonlijk programma
€ 2.900 all-in (uitgezonderd vlucht)
1 aug
C
Bali Summit + bedrijfsbezoeken + persoonlijk programma + bezoek Jakarta
€ 2.900 all-in (uitgezonderd vlucht + hotel Jakarta)
1 aug
Uw lidmaatschap van DIA geeft u recht op € 200 korting! Bent u tevens lid van UBI-global en/of EBN, dan krijgt u nog eens € 100 korting!
HIER kunt u zich aanmelden. Voor vragen mailt u met info@dutchincubator.nl.
Het staat u vrij alleen deel te nemen aan de Bali Summit. Meld u daarvoor aan vóór 1 oktober.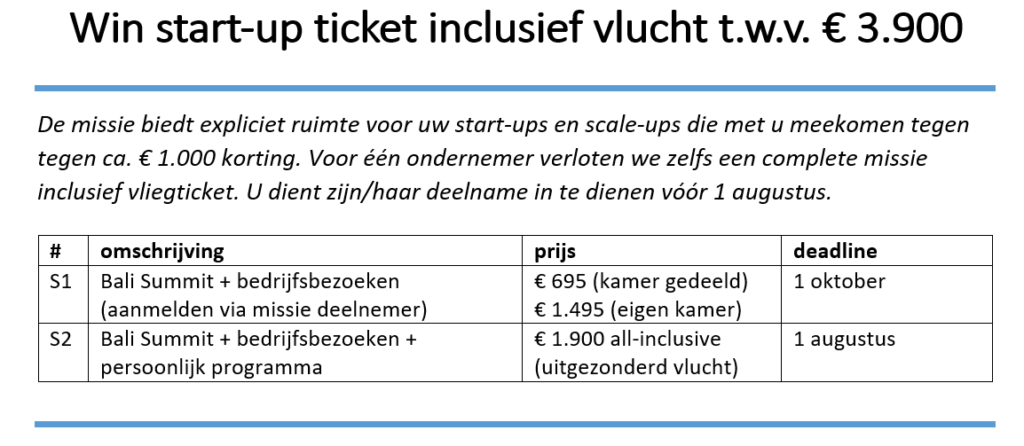 Missievoucher t.w.v. € 1.500 snel aanvragen!
Voor deelname kunnen MKB-bedrijven een missievoucher aanvragen die de kosten voor 50% dekken, uitgezonderd reis- en verblijfkosten, u krijgt maximaal € 1.500 vergoed. Vraag deze op tijd aan, aangezien het 13 weken kan duren voordat u de uitslag van uw aanvraag ontvangt! LINK
Flyer: NL /EN
Links start-up ecosysteem in Indonesië & Bali:
https://techsauce.co/en/uncategorized/indonesia-the-startup-ecosystem-with-the-most-unicorns-in-southeast-asia/
https://inc42.com/indonesia/accelerators-incubators-indonesia/
https://www.techinasia.com/tech-startup-ecosystem-paradise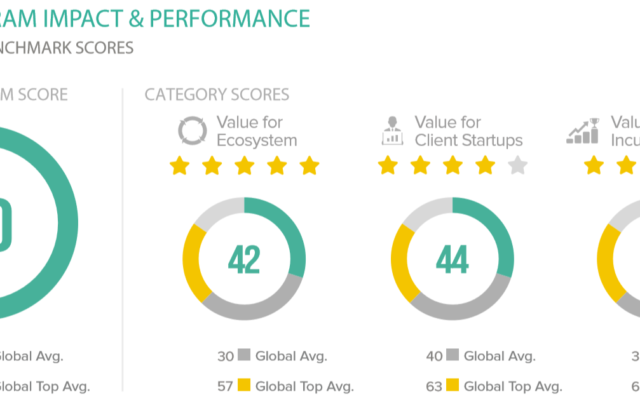 Voor de vijfde keer organiseert het Zweedse UBI global de
'World Benchmark Study of Business Incubators & Accelerators'  die het elke twee jaar uitvoert (de deadline is 15 mei, dus u kunt nog meedoen!).
YES!Delft en UtrechtInc figureren in dit onderzoek al verschillende keren in de Europese top, wat natuurlijk goed is voor hun naam en aantrekkingskracht op ambitieuze ondernemers. Maar dat het ook andere voordelen heeft blijkt mooi uit de volgende quote van Erik Boer (ACE Venture Lab Amsterdam)
" UBI Global team, thank you very much for your amazing support with connecting us to our international industry peers and with helping us during our business model best practices research. We very much appreciate the opportunity to participate in your bi-annual ranking. Your KPIs helped us sharpen our vision and trajectory. Thank you!"
Pluspunten UBI benchmark
Vergelijk uw programma met vergelijkbare programma's met het wetenschappelijk onderbouwde benchmark onderzoek. Ontvang uw persoonlijke onderzoeksresultaat en leer ervan.
Uit dit onderzoek worden allerlei rankings gedestilleerd, mocht u op een bepaald vlak boven de massa uitsteken is dat een sterk punt van uw programma om verder uit te bouwen, ook in uw marketing.
Helemaal mooi als u met uw incubatie of acceleratieprogramma een UBI-award wint tijdens de WorldIncubationSummit!
Als uw programma wellicht nog niet zo bekend is kan (een aspect van) uw programma ervoor zorgen dat u ineens in de spotlight komt. Voorbeeld hiervan is een social impact incubator als Refugees Forward Incubator.
Meer indirect wellicht, maar als er voldoende (> 15) Nederlandse organisaties meedoen, worden onze krachtige prestaties ook aantoonbaar zichtbaar op het internationale toneel. Dan hebben we het niet meer alleen over marketing!
Neem vóór 15 mei deel aan het benchmarkonderzoek, deelname is gratis!

In de jaarlijkse Emerce 100 van e-business bedrijven is beslissers ook gevraagd een reeks incubators en accelerators te beoordelen. Bij de incubators is YES!Delft als eerste geëindigd bij de accelerators PortXL.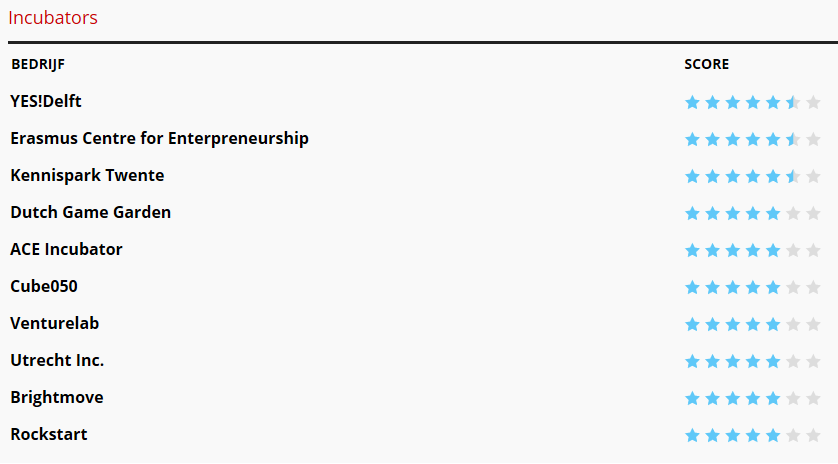 LEES MEER OP EMERCE https://www.emerce.nl/nieuws/emerce-100-beste-bedrijven-ebusiness-2019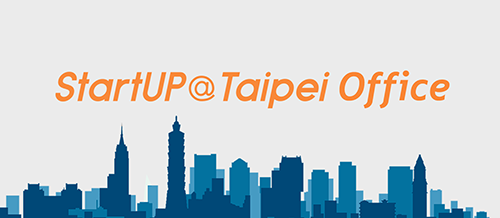 Tiger Accelerator, in samenwerking met Startup@Taipei, stelt drie tech bedrijven uit Taiwan voor op The Next Web conference die op 9 en 10 mei in Amsterdam plaatsvind.
Technologische innovaties uit Taiwan interessant voor Nederland?
De bedrijven zijn op zoek naar partners die hen kunnen helpen in Europa succes te boeken.
Soteria Biotech: Soteria is gespecialiseerd in de analyse van vloeistof dynamiek. Zij past dat toe om snel inzicht te krijgen in problemen gerelateerd aan obstructief slaapapneu (OSA). Zij zouden graag in contact komen met bedrijven die medische apparatuur of slaapmedictatie produceren.
Tradewind Biotech: Tradewind heeft een nieuwe zeer efficiënte productiemethode ontwikkeld voor de productie van synthetische biologische producten. Het eerste product dat zij op de markt brengen is een biologisch versie van Astaxanthin, de kleurstof die bijvoorbeeld zalm zijn kleur geeft. Zij gaan daarmee de strijd aan met de momenteel chemische productie van deze stof. Zij zouden graag in contact komen met bedrijven die diervoeding en voedingsadditiven produceren zoals Nutreco, DSM en ForFarmers.
Applato: Appelato is en artificial intelligence start-up die op zoek is naar strategische partners in de gezondheidszorg wereldwijd die mee willen werken aan het bereiken van hun doel: het ontwikkelen van een universeel toepasbare applicatie die ervoor moet zorgen dat op basis van gezondheid, gedrag en medische indicatie mensen het perfecte dieet voorgeschoteld krijgen en/of zelf uitvoeren.
Bezoekt u TNW'19 ? zoekt u dan naar de demo booth #C10 van Tiger Accelerator op de expo floor. Nog geen ticket? Koop een snel een ticket voor de Expo HIER
Download tech entrepreneurs flyer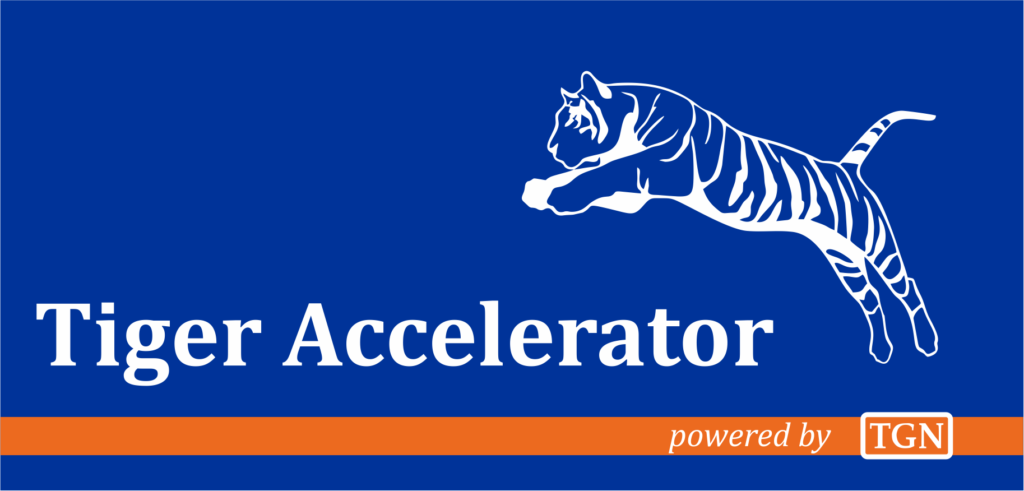 In maart 2019 heeft de Dutch Incubation Association (DIA) een samenwerkingsovereenkomst gesloten met UBI Global – de internationale innovatie community die bekend staat om zijn jaarlijkse benchmark met incubators en accelerators. Omdat zowel DIA als UBI zich sterk maken voor de verder ontwikkeling van de professionaliteit en performance van start-up support programma's is afgesproken elkaar te gaan versterken.
Waarom UBI Global?
UBI Global is in 2013 opgericht in Stockholm, en heeft naam gemaakt met de jaarlijkse 'World Benchmark Study of Business Incubators & Accelerators' . UBI Global houdt zich bezig met advisering en matchmaking om het innovatiesysteem te helpen verbeteren. In 2019 heeft ze haar online innovatie community UBI Connect gelanceerd om het innovatie ecosysteem wereldwijd inzichtelijk te maken en netwerken tussen professionals in onze sector makkelijker te maken. Leden van deze wereldwijde community incubators en accelerators wordt hiermee nog waardevoller.
Basis lidmaatschap is gratis, er is ook een Pro lidmaatschap. Zie voordelen op de website van UBI Global

Activiteiten i.s.m. DIA
DIA en UBI zullen samenwerken om de Nederlands deelname aan de Benchmark te verhogen naar minimaal 15 deelnemers.
UBI zal naar aanleiding van de benchmark in 2019, inzicht geven in hoe het Nederlandse ecosysteem presteert t.o.v. de internationale prestaties (mits er minimaal 15 deelnemers zijn).
DIA zal vertegenwoordigd zijn op het jaarlijkse World Incubation Summit en zal zijn best doen zoveel mogelijk professionals uit Nederland hiervoor te interesseren. DIA-leden krijgen 10% korting hiervoor (verzoek aan ons mailen).
DIA zal UBI uitnodigen voor DIA events.
UBI en DIA zullen samenwerken relevante kennis- en onderzoeksvragen te verzamelen.
DIA en UBI werken samen om start-ups bij Nederlandse incubators en accelerators te matchen met Corporates en Investeerders.
DIA leden hebben een streepje voor!
Nog niet lid van DIA? Kijk hier wat de voordelen zijn en hoeveel het kost om je programma te promoten.
MEER INFO op de Partnerpagina UBI Global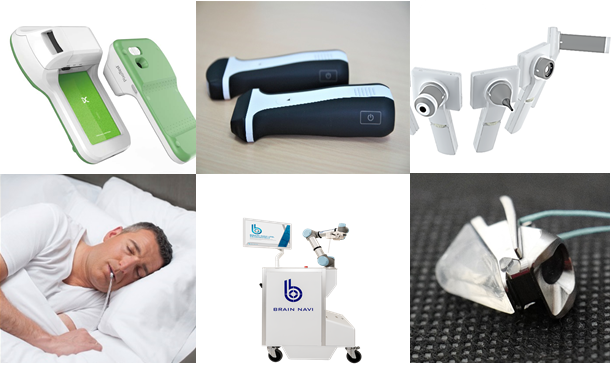 12 MedTech Startups present medical innovations @MEDICA (DE) on Nov. 12, 2018
The World Economic Forum (WEF) identifies Taiwan as one of four Super Innovators globally
TAIPEI, NOVEMBER 1, 2018 – 12 of the most promising startups from Taiwan will be presenting their products on Monday, November 12, at 10AM at Taiwan MedTech Networking @MEDICA event sponsored by COMDEK. With 223 companies participating in this year's MEDICA, the major global trade fair for the medical and health sector, super innovator Taiwan brings the second largest attendance. Since November 12 marks also the start of the Global Entrepreneurship Week and so it is only fitting that 12 ambitious Taiwanese MedTech entrepreneurs will come to the stage to showcase them to the European market.
Taiwanese companies play a crucial role in global supply chains and are not only acting as OEM's but also quality brands. While labor-intensive work have generally shifted to other countries, research & development have grown enormously. Innovation has become a leading focus both for government and businesses in Taiwan. WEF recently identified Taiwan as one of the four Super Innovators in the world, together with the USA, Germany and Switzerland. A robust infrastructure has been built up to foster innovation and entrepreneurship in education, research, incubation and internationalization. As an innovative nation, Taiwan has contributed a wealth of new products to solve challenges globally.
"As we have experienced ourselves, it is crucial to invest in R&D and innovate our products to stay competitive. Since the late nineties, we've been expanding globally to European and American markets. It wasn't easy, but we kept on going since we really believed that New Technology is supporting Better Life. We're happy to share our experience and network with the new generation of innovators from Taiwan."  Michael Kuo, G.M. COMDEK
Through cooperation and coordination with COMDEK, a leader in oximeters, 12 innovative MedTech startups will pitch their innovative medical solutions at MEDICA in Dusseldorf. These companies are introducing products in medical imaging, diagnostics, surgical guide, biomaterials, and other unique clinical solutions. For example, Taiwan Main Orthopaedics Biotechnology offers a smart surgical glasses system, Leltek introduces an innovative high-value ultrasound subsystem and Medimaging Integration Solution innovates a digital handheld 4-in-1 imaging system. Somnics innovates an iNAP sleep therapy system for sleep apnea. iXensor has won numerous awards for its diagnostics innovation for chronic disease and women health managements with smart phones. Puriblood brings an anti-coagulation leukocyte reduction filter and Wemed offers an intra-medullary endo-transilluminating device for orthopedic nail fixation. These companies are excited to build networks at MEDICA that will help bring their products into hospitals and homes for medical improvement.
We hope that when you are at MEDICA 2018 in Dusseldorf you join us on November 12 at 10 AM to be amazed with the 'up and coming' innovations from Taiwan.
###
Event details:
12/11/2018 10:00-12:00 CET, Congress Center Düsseldorf – Taiwan MedTech Networking @MEDICA – register for your personal one-day entry ticket.
Program & Registration at: www.taiwanglobalization.net/event/taiwan-medtech-networking-medica
Press Contact: Pim de Bokx, +31654.247.268, pim@taiwanglobalization.net
About COMDEK
COMDEK, from Taiwan, founded in 1985 and housing its own expert R&D team since 1994, is a global leading manufacturer of oximeters. Innovation is the spirit of COMDEK. As the only oximeter manufacturer in Taiwan, COMDEK is a key player in the global supply chain.  COMDEK's products include full lines of portable oximeters, EKG, NIBP, EtCO2 patient monitors for diagnostic market, and Palm, Traveler Oximeter, instant-thermometer, blood pressure measurement for home-care application. COMDEK looks forward to bringing to MEDICA 2018 not only their excellent line of products but also bright young MedTech Innovators from Taiwan to wow the Global audience. More on: www.comdek.com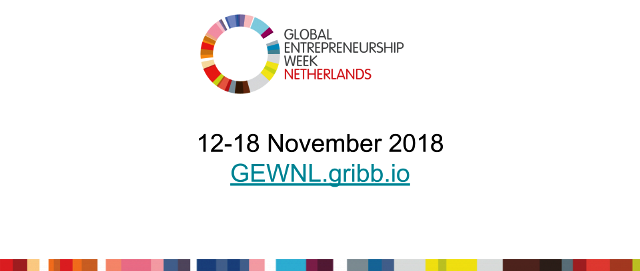 Elk jaar wordt er in de 3de week van november ondernemerschap in internationale context gevierd geduren de Global Entrepreneurship Week.
Duizenden evenementen en wedstijden in 170 landen insprireren miljoenen mensen te ondernemen en zich ter verbinden aan partners, mentoren en investeerders. Het wereldwijde event is geïnitieerd – en wordt nog steeds ondersteund – door de Kaufman Foundation, verder wordt het ondersteund door tientallen wereldleiders en meer dan 15.000 organisaties. In 2018 vind de GEW plaats van 12-18 november.
Programma Global Entrepreneurship Week in Nederland
Door het hele land worden er tientallen evenementen georganiseerd rond ondernemerschap. Een paar hoofdevents zijn:
14 November – Festival of Entrepreneurial Learning
15 November – Health Innovation Challenge
16 November – Dag van de Ondernemer
17 November – Entrepreneurial Research Day
Houd een oogje op de website van GEW Nederland, je kunt daar ook je eigen ondernemende event onder de aandacht brengen!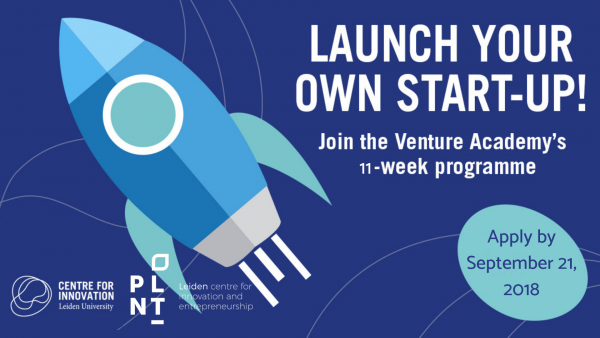 Signup before 21 September
On the 5th of October, the next edition of Venture Academy kicks off. Student entrepreneurs looking to solidify your business idea, this program is for you! The Venture Academy program is specifically designed to help your startup become ready for financial investment. With plenty of workshops, coaching and dedicated mentor-ship you get the support you need to really kickstart your business.
The Venture Academy is looking for:
Student entrepreneurs with the right attitude;
8 start-ups consisting of at least 3 team members;
One of these team members needs to study at Leiden University or Hogeschool Leiden;
Motivation to join 11 workshops once every week;
At least 1 working day per week to invest in your project.