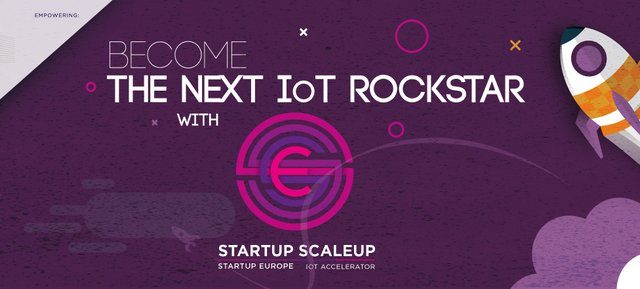 Startup Scaleup is a 6 month accelerator program, enabling accepted startups to receive mentorship and support from the brightest IOT people in the World (to name few – Vinton G. Cerf, one of the "Fathers of the Internet" and vice president of Google and David Cuartielles – Founder of Adruino).
Startup Scaleup is a no-strings attached programme; no Equity, no Cost. You will get to work with other top IoT startups, startup incubators in Ireland, Spain, Netherlands and Lithuania & leverage their mentor and investor networks.
Our focus is on the Internet of Things. Why? Because the market potential for developing new products and services is huge: in 2020, IoT product and service suppliers are predicted to generate incremental revenue in excess of € 240 billion. Because we have the technological infrastructure that can help entrepreneurs to test their ideas in near market conditions. Because we can provide the technical and business training that is necessary to take the venture to the real world and help it grow.
Over the next 24 months we will support over 120 start-ups achieve second round funding and create a mentor network that can help them access the EU 500 million-strong customer base.
MORE ON: http://startup-scaleup.eu/

NEXT Economy needs NEXT Entrepreneur.
Startende ondernemers met een (potentieel) idee voor de Next Economy kunnen op 7 juli de strijd aangaan op de Next Economy Access Point in het Westland. De inschrijvingen zijn vandaag geopend (inschrijven kan tot 5 juni). In twee rondes en een finale zullen een jury en professionals uit het veld bepalen wie het meest interessante idee heeft en de beste pitch van de Metropoolregio Rotterdam Den Haag. Kijk hier voor meer informatie.
De wedstrijd wordt georganiseerd door Metropolitan Start-up Lab
Lija Groenewoud-van Vliet, Programmamanager MSL – Lija@yesdelft.nl
Door: Marijn van Weele
Als ik van mijn onderzoek naar start-ups en incubators één ding heb geleerd, dan is het wel dat de term 'incubator' volledig misplaatst is. Incubator betekent letterlijk couveuse. En zo wordt een incubator vaak gezien: als een beschermde omgeving waarin jonge bedrijven kunnen aansterken, totdat ze groot genoeg zijn om de boze buitenwereld te betreden.
Ik kwam er al snel achter dat dit beeld verkeerd is. Wanneer start-ups zo'n couveuse eenmaal verlaten, blijkt het vaak mis te gaan. Daarom kwam ik veel incubators tegen die precies het tegenovergestelde doen. Zij zetten de start-ups flink onder druk.
Amerikaanse incubators staan erg sceptisch tegenover het subsidiëren van start-ups. Volgens hen nemen subsidies de marktdruk weg die start-ups juist nodig hebben in hun zoektocht naar een product-market-fit. In de woorden van een incubator manager: 'Als je ze in het begin te veel geld geeft, kunnen start-ups ideeën gaan uitwerken waar geen markt voor is.'
Deze incubators geven start-ups nét voldoende geld mee om het een paar maanden uit te houden. Daarmee worden de start-ups gedwongen om in contact te blijven met potentiële klanten en investeerders, en hun product voortdurend af te stemmen op de behoeften van de markt.
"Als start-up ontwikkel je muren, kaders rondom je idee. Het is onze taak om flink tegen die muren aan te trappen" Mentor, Amsterdam
De start-ups in een incubator houden elkaar nauwlettend in de gaten. Ondernemers spreken vaak over een 'gezonde onderlinge concurrentie', waarin start-ups elkaar inspireren en uitdagen om sneller te groeien en ambitieuzere doelen te stellen. Veel incubators moedigen deze onderlinge concurrentie aan, door start-ups te stimuleren om hun doelen en voortgang met elkaar te delen. Een ondernemer in Sydney formuleerde het zo: 'De andere start-ups in de incubator staan ook niet stil. Ik wil niet de enige zijn die het straks niet lukt om een investeerder te overtuigen op demo day.'
De mentoren in de incubator zijn er niet alleen om het leven van start-ups gemakkelijker te maken door vragen te beantwoorden en netwerken open te stellen. Integendeel: bij de mentorsessies gaat het er vaak hard aan toe. Mentoren nemen start-ups kritisch onder de loep, en geven hun ongezouten mening.
Al met al is een 'snelkookpan' een treffender metafoor om de activiteiten van incubators te omschrijven. Een incubator moet de ontwikkeling van start-ups versnellen door een omgeving te bieden waarin start-ups continu worden uitgedaagd om het maximale uit zichzelf te halen.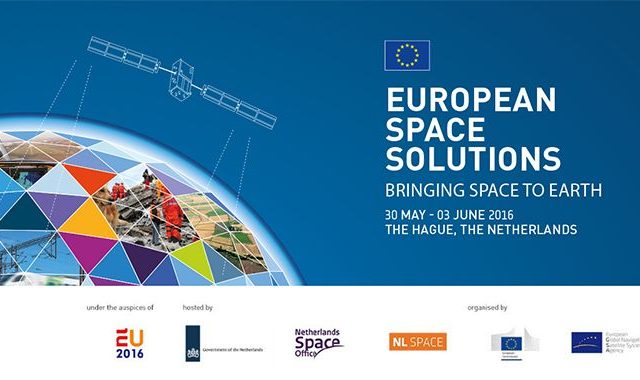 Under the auspices of the 2016 Dutch Presidency of the Council of the EU, the fourth edition of European Space Solutions is coming to The Hague. Taking place at the World Forum Convention Centre from 30 May to 3 June 2016, the major 5-day conference will bring together business and policy makers with users and developers of space-based solutions. Registration is free-of-charge but mandatory.
The Event will explore how space makes a difference to the lives, and livelihoods, of people across Europe and around the globe. Space-based services and technologies are the future of efficient, effective and sustainable services that society needs.
Participants will learn about new innovations that harness information from the European flagship space programmes, Galileoand EGNOS (satellite navigation) and Copernicus (Earth observation), and the EU's Horizon 2020 research programme, for a wide range of applications, gather insights about current developments, and discuss what is possible and needed in the future.
The conference will be accompanied by an exhibition of new space applications and technologies, a range of dedicated focus sessions and relevant side events, networking opportunities and more.
http://www.european-space-solutions.eu/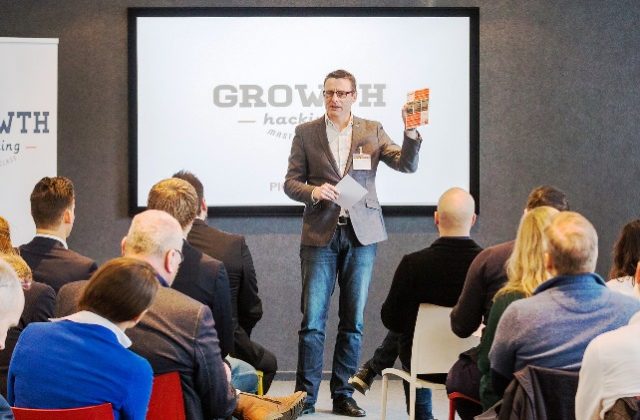 On Thursday 31 March 2016 , Pioneerz organized the Growth Hacking Masterclass, a pro-active introductory course into this rapidly growing new method to grow companies.
Pioneerz was invited by the EC's Innovative Enterprise conference to organise something for ambitious entrepreneurs that would make the trip to The Hague even more worthwhile, so Pioneerz took on the challenge to make Growth Hacking accessible to (corporate) entrepreneurs from all over Europe. Pim de Bokx – Managing Partner of Pioneerz was lucky attract Max Corbeau (ex-RELX ) and Luca Barboni (GrowthHound), seasoned Growth Hackers, to help develop the content and partnership to deliver the masterclass. (Introduction Growth Hacking Masterclass)
WHAT IS GROWTH HACKING?
The masterclass started with a 101 on Growth Hacking performed by Max and Luca. In a high tempo the 40+ participants where taken through the development of Growth Hacking in the past few years. It made clear that Growth Hacking is many things we already know, like SEO, Social marketing, SEM and e-mail marketing but at the other hand can be brought back to the essence "to become the leader of growth, learn to love data". Luckily more and more tools and systems …. —- > meer
De Hello Tomorrow Challenge is een wereldwijde startup competitie voor de meest veelbelovende projecten en startups die met behulp van wetenschap & technologie dringende wereldproblemen oplossen. Tot op heden hebben de 60 Hello Tomorrow Challenge winnaars meer dan $ 90 miljoen aan funding opgehaald, 57 van hen zijn nog steeds operationeel!
Je kunt inschrijven van 19 april tot en met 17 juni en de grote finale zal in Parijs op 13-14 oktober tijdens de Hello Tomorrow Summit zal worden gehouden. Doe mee en maak kans op intensieve mentoring van experts, grote cash prijzen, en een podium om voor duizenden mensen je idee te presenteren!
Voor meer informatie zie hello-tomorrow.org of neem contact op met Tom Schoehuijs: tom.schoehuijs@hello-tomorrow.org
Donderdag 21 april 2016 lanceren Neelie Kroes ('StartupDelta) en Paul de Krom (CEO TNO) bij YesDelft! de pilot van TekDelta. Feestelijke opening a.s. donderdag
tijdens de Open Dag van YesDelft! Komt allen! En anders bent u later die dag welkom in het Venture Café in Rotterdam.
WAT IS TEKDELTA?
Onder de vlag van TekDelta werken toonaangevende kennisinstellingen, universiteiten, corporates en startup-accelerators nauw samen om kansrijke high tech startups sneller en gemakkelijker toegang te bieden tot beschermde technologieën, laboratoria, faciliteiten en netwerken. TekDelta start met een pilot, om te leren op welke wijze de samenwerking van startups met TekDelta partners het beste kan worden vormgegeven. TekDelta is een initiatief van TNO en StartupDelta.
WAAROM TEKDELTA?
Juist scale-ups geven een enorme impuls aan innovatie en economische groei. Het aantal scale-ups in Nederland is echter beperkt! We staan voor de uitdaging om de vele startup-initiatieven in Nederland door te ontwikkelen tot scale-up's. Voor ICT- en andere high-tech start-ups zijn toegang tot robuuste en schaalbare technologie een belangrijke succesfactor! In de praktijk blijken start-ups onvoldoende aangesloten op het Nederlandse high-tech R&D-ecosysteem. Labruimte staat leeg, IP ligt op de plank en kennis en ervaring worden onvoldoende benut. Daarnaast willen bedrijven en kennisinstellingen graag kennismaken en samenwerken met startups en open innoveren. Dit omdat er een grote meerwaarde zit in de cross-overs tussen de TekDelta partners en de startup's.
WAT IS HET DOEL VAN TEKDELTA?
Verhogen van het aantal Nederlandse scale-ups
Versnellen van valorisatie Nederlands R&D output
Streven is om het TekDelta programma meerjarig in te zetten om de maatschappelijke- en economische benutting van Nederlandse R&D output te versnellen en te vergroten.
WAT MAAKT TEKDELTA UNIEK?
Startup accelerators programma's zijn er veel. Enkele zeer gerenommeerde zijn Rockstart en Yes!Delft. De focus in deze programma's ligt vooral op business ondersteuning (zoals teambuilding, juridische support, het aantrekken van venture capital, etc.). TekDelta richt zich juist op de technologische ondersteuning.
Accelerators als Rockstart en Yes!Delft werken graag in TekDelta-verband samen met R&D partijen om hun high tech startups sneller, gemakkelijker en tegen laagdrempelige voorwaarden toegang te kunnen bieden tot beschermde technologieën, laboratoria, faciliteiten en netwerken.
WAAR ONTMOET JE TEKDELTA DE KOMENDE MAANDEN (onder voorbehoud)
Workshop Venture Café               21 april
Mini-symposium LabForRent    12 mei zie: http://www.labforrent.nl/
hacking health                              20-22 mei
Launchpad A'dam                        23-25 mei
Startup Fest                                 24-28 mei
Techilicious diner YesDelft!          25 mei
Our Future Health                        26 mei
Startup Fest smart city R'dam      26 mei
Talx, IOT breakout                       najaar 2016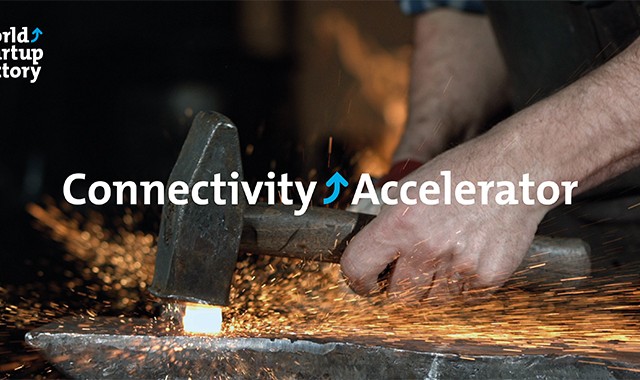 The World Startup Factory (WSF) Investor Lounge brings the startups participating in the WSF Connectivity Accelerator face to face with their potential investors. The WSF Investor Lounge is the tipping point for the startups to get the essential capital and the right investor(s) onboard. The event is co-hosted by ABN AMRO and InnovationQuarter. The event has a lounge setting to facilitate more personal interaction between the startups and potential investors. Startups will get the opportunity to present their business plan to investors in order to get them on board!
The WSF Investor Lounge is invitation only. If you are interested, please pre-register using the pre-registration ticket for an invitation.
The Connectivity Accelerator is a program delivered by World Startup Factory in collaboration with a strong network of partners like KPN, SPIE and the city of The Hague. During their 100 day participation, the connectivity startups, which are incorporated in the Netherlands, have fasttracked their customer validation and investor readiness. They are ready to turn customer traction into tangible value. Curious? Know more: worldstartupfactory.com
During the WSF Investor Lounge, the connectivity startups present themselves to a group of select investors that are interested in further fueling the growth of promising startups. The WSF Investor Lounge is not a pitching event. Its an occasion to facilitate personal acquaintance between our startup teams and interested investors. Bauke Bokma de Boer, Founder & CEO of Vacuvita is a keynote speaker.
Agenda
13.00 Doors open and registration
13.30 Welcome note by Mathijs Koper and Gerrit Jan van 't Veen (co-founders of World Startup Factory)
13.45 Investing in Shared Value by Francis Quint (InnovationQuarter) and Margot Potman (ABN AMRO)
14:00 Bauke Bokma de Boer (Keynote)
14:30 User Stories by startups
15.30 Lounge carrousel to discuss investor propositions
17.00 Networking drinks
WSF is happy to answer your questions or remarks, feel free to contact them by email via mathijs@worldstartupfactory.com or call +316 33 93 70 26. If you are new to WSF and the startups, you can also use the option of setting up meetings with them before the 21st April.
Participants in the Connectivity Accelerator program are:
When
Thursday, April 21, 2016 from 1:00 PM to 5:00 PM (CEST) – Add to Calendar
Pre-register with this link for an invitation.
Where
The Penthouse – Rijswijkseplein 786, 2516 Den Haag, Netherlands – View Map

Zoek jij een co-founder voor jouw startup? Of wil jij juist instappen bij een startup?
Kom dan op vrijdag 15 april langs in het Beatrixgebouw en ontmoet jouw co-founder!
Een sterk, complementair team maakt meer kans op succes dan éénpitters. Als startup heb je zo meer expertise en kennis in huis en kun je sneller opschalen. Om mensen aan elkaar te koppelen, organiseert incubator UtrechtInc samen met Computable gedurende het Appril Festival 2016 de Meet Your Co-founder speeddates.
Dit gratis netwerkevent is een must voor jou wanneer…
… Jij als startup op zoek bent naar een co-founder: Je werkt aan jouw startup, alleen het team is nog niet compleet. Op 15 april ontmoet je ondernemers, investeerders, business developers en (IT) specialisten die zich oriënteren op nieuwe startup ideeën om bij aan te sluiten. Tijdens dit event kom je meer te weten over hun expertise en commitment. Meld je aan! Wie weet vind je de juiste partner die met jou mee gaat ondernemen.
… Jij op zoekt bent naar nieuwe startup ideeën om bij aan te sluiten: Op 15 april ga je in gesprek met startups die op zoek zijn naar mede-ondernemers. Ze zoeken vaak mensen met een technische (IT) of juist commerciële/business development achtergrond. Iemand die hands on is en de operationele of financiele kant van de startup met kracht wil oppakken. Meld je aan! Wie weet ben jij straks co-founder van een startup die de wereld gaat veranderen!
Computable Award: Startup van het Jaar 2016
Dit is nog niet alles! Voorafgaand aan Meet Your Co-founder kun je als publiek deelnemen aan de voorronde voor Computable Startup van het Jaar. Die middag presenteren 20 startups zichzelf om kans te maken op de titel. Leer van de pitches en de feedback van de jury en doe er jouw voordeel mee. Wie weet win jij samen met jouw co-founder volgend jaar de titel? Uiteraard is het ook mogelijk om alleen deel te nemen aan Meet Your Co-founder vanaf 17:00 uur.
Programma – MYC start om 17:00 uur
14:00 Startup van het Jaar – Ontvangst
14:30 Startup van het Jaar – 1e ronde pitching
17:00 Meet Your Co-founder – How to build a winning team
17:15 Meet Your Co-founder – Speeddates
18:30 Drinks
19:30 Einde
Aanmelden
Of je nu zelf een startup hebt of bij een startup wilt aansluiten, hieronder meld je jezelf gratis aan voor Meet Your Co-founder. Voorafgaand aan het event heb je een overzicht van alle aanmeldingen. Zo kun je je alvast voorbereiden en bepalen met wie je graag in gesprek wilt op 15 april 2016.
powered by: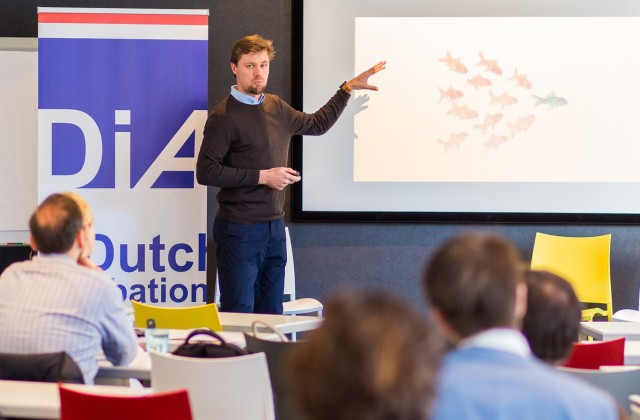 Last Friday – 1 April 2016 – DIA organised the discussion 'Direct vs. Indirect funding of start-ups and scale-ups in Europe' as part of the Innovative Enterprise conference in The Hague – a European Commission initiative. Our challenge was to initiate a debate on what the winning strategy for incubators and other start-up programs would be considering the pros and cons of direct participation in the ventures they support.

Speakers
For the purpose of this debate, DIA invited three practitioners that have a vast experience in this field, but different opinions.
Ingrid Willems, Entrepreneur in residence, iMinds (B), digital research and innovation institute – see presentation
Maurice Beckand Verwee, Founder, Crosspring Accelerator (NL) and Startup-Scaleup.eu – see presentation
Tijs Markusse, Business Developer UtrechtInc (NL), founding Editor @StartupJuncture – see presentation
Debate
After the presentations, discussion leader Pim de Bokx (chairman DIA) organised the debate along 3 hypothesis;
Incubators shouldn't try to become investors, that is another business
(seed) Accelerators that solely depend on the return made on their investments, will not survive
Incubators, accelerators and other start-up supporters start their support to early
Video Report
A lively debate followed the presentations. According to the 50+ participants the discussion could have been extended for at least 30 minutes, there was so much to share about this topic. See for the full report this video registration (start at 00:08:40).
Direct vs indirect funding of start-ups and scale-ups in the EU from Innovative Enterprise on Vimeo
.
More pictures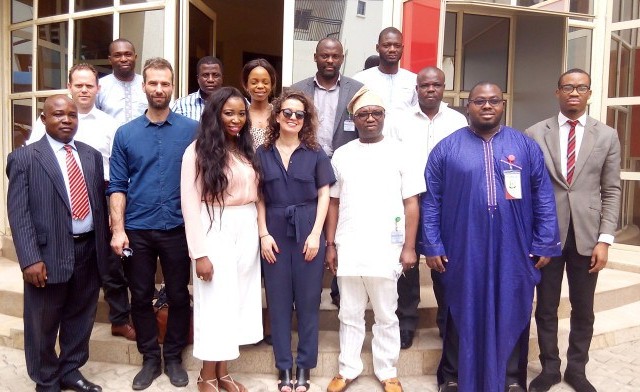 It seems everywhere in Nigeria, it is one incubator or next. Starting in May 2016, the National Information Technology Development Agency (NITDA), in partnership with Startpreneur and the Dutch Ministry of Foreign Affairs will establish entrepreneurship incubator centres in Abuja, Lagos and Jos respectively with the intention to build great businesses.
Disclosing this development through a statement signed by Mrs. Hadiza Umar, Head of Corporate Affairs, the Acting Director General of NITDA, Dr. Vincent Olatunji said the partnership will uplift over one thousand young Nigerians from the status of unemployment.
He revealed that the Federal Capital Territory has been chosen as the place to commence the program, which will kick start from May 2016 till December 2018, saying the program is considered to be a macrocosm of Nigeria, where all Nigerians from any part can live and call home.
But hold your breaths, Nigeria is too good on this. We have had such visits for ages and nothing to show. It is all photo ops and nothing more. But we can be wrong especially if the Dutch will fund it. It is very likely that the Dutch government may be contractors in training entrepreneurs with Nigeria footing the bills.
source: TEKDIA 
Credit Suisse and UBS, the two largest banks in Switzerland, are joining forces to launch a new financial technology accelerator. The financial giants are partnering with other small firms in Europe such as Swisscom, Ernst & Young, Swiss Life to create an accelerator that focuses on internationalism and younger startups in their infancy.
The first phase of the program will launch this summer in Zurich. The program is attempting to emulate the Kickstart Accelerator created by DigitalZurich2025.
Both accelerators are pushing for internationalism by providing key services and integration, while also attempting to persuade foreign companies to use Switzerland as a base country for operations. The new accelerator being launched by UBS and Credit Suisse will attempt to focus specifically on wealth management, blockchain technology and digital identity and authorization technology.
The push for internationalization appears to be working, with Switzerland having an enormous number of fintech associations, despite its relatively small size and population.
So far, the accelerator is receiving support from two Swiss fintech associations, Swiss Finance Startups and Swiss Finance and Technology Association. Another aim of the new accelerator is to help push and develop new and more robust fintech regulations, a sector that Ernst & Young believe the Swiss government is failing behind in.
interested? Go to kickstart-accelerator.com
source: paymentweek.com