A great unofficial start of the Startup Fest Europe week in Amsterdam: TheNextWomen Innovation Summit got a royal visit from Queen Máxima. As nearly 750 attendees celebrated female entrepreneurship, the queen pleaded to step it up a notch: "It's time to rev up the engine".
"Your presence feels like a great support", Simone Brummelhuis, founder and CEO of TheNextWomen, said deservedly about the queen at this summit.
When Queen Máxima entered, she immediately made an impact, talking about the (obvious) challenges women face in for instance Pakistan and Bangladesh. "But women face challenges in the developed world as well", hinting at gender inequality.
When it comes to business, she found that women are sometimes too careful in taking risks. "They're also more likely to be a part-time entrepreneur. Here in The Netherlands two thirds of the female entrepreneurs is doing that. It's time to rev up the engine!"
According to the queen, there's no reason to self doubt: "The level of female entrepreneurship in The Netherlands is higher compared to the male counterpart", she comforted the room. "It's OK to be an ambitious woman."
Neelie Kroes: become a female role model
In one of her last days as startup envoy and leader of StartupDelta, Neelie Kroes addressed the cooperation between women. "In tech, women are not really part of the pool of talent. We should take each other by the hand and take the lead in pushing boundaries."
She made a call to all female entrepreneurs: "Become inspiration to others, become a role model. Think of your role models. I'm sure they've heard 'no' at some time in their career."
Kroes elaborates: "Some look solely at the hurdles towards women. Instead look at the opportunities. It takes blood, sweat but no tears."
Pitch competition
Plugify (marketplace for live music – pitch by CEO Eline Leijten), Wound Ex (medical device that treats severe burn wounds – pitch by CEO Hefziba ten Brink) and Voilla (finding professionals by recommendations from your peers – pitch by Yvonne Eshuis) presented their business case in front of a strong six-headed jury. Notable stuff from the pitches, as spotted by StartupJuncture:
+ Plugify has already thought about future revenue streams.
– Plugify is kinda dependant on bookers right now.
+ Wound Ex: great team, yay science!
– Wound Ex received a 2 million euro grant. Needs another 2 million for marketing, yet doesn't need a lot of customers.
+ Strong, confident pitch.
– Voiila had no info about the business model or financials.
StartupJuncture vote: Plugify. Now we wait for the jury prize and the public award!
Update: Plugify won the jury prize! The jury was impressed by the experience of its team, plus impressed by its focus. The financials needed a bit more attention, but the business model was "ok". "It's scalable, but you have to be fast because it's easy to copy."
The public award went to Wound Ex!
bron: StartupJuncture
auteur: Lorenz van Gool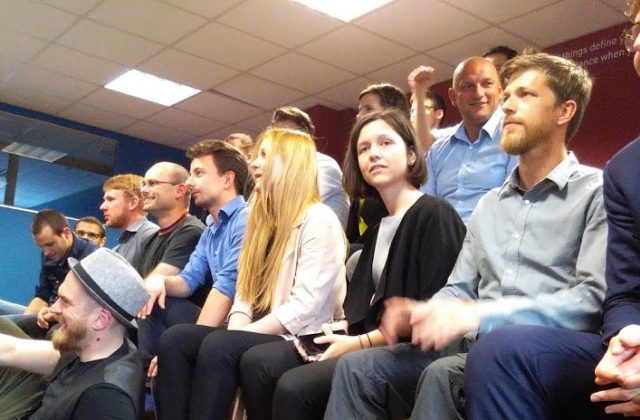 10 mei 2016 – Deze jonge accelerator – start maart 2015 – is gevestigd in een groot winkel-/industriegebied in het noordwesten van Ljubljana (Slovenië) een mooi voorbeeld van de transformatie die de economie van het kleine land de afgelopen 25 jaar heeft doorgemaakt. Het is een initiatief van zeven (inmiddels uitgegroeid tot 20) Sloveense ondernemers die samen met investeerder BTC en sponsoren als IBM en Lidl een 3 + 3 maanden acceleratie programma bieden.
Kracht van het programma
De 3e batch is net een maand bezig, het is een drukte van jewelste in de kantoortuin waar alle startups een flexplek hebben. De open opzet draagt bij aan de team spirit, die dankzij een bootcamp aan de start van het programma goed aangezet is. Jakob Gajšek legt uit dat alle startups deelnemen aan een intensief leerprogramma van workshops en trainingen van ervaren ondernemers en experts. Elke week minimaal 2 trainingen/workshops, gesprek met de mentor en gesprek met begeleider van de accelerator. Elke week is er ook een intervisie bijeenkomst voor de CEO's en ééntje voor de CTO's. Dit wordt aangevuld met de nodige gezamenlijke activiteiten als gezamenlijk lunchen en sporten. De ondernemers die de accelerator runnen zijn er uiteraard op gespitst om te zorgen voor optimale positionering en maximale exposure voor hun investees. Daarvoor worden niet alleen Demo Days gebruikt maar ook matchmaking events met het business netwerk en deelname aan congressen die ruimte bieden aan startende ondernemers. Na de intensieve 3 maanden volgende 3 uitwerk maanden waarin de vervolgfinanciering en groeiplannen in werking moeten treden. Het resultaat van deze aanpak is boven verwachting van de oprichters. Tot op heden heeft elk bedrijf succesvol het programma doorlopen, ze groeien allemaal, de meesten hebben vervolgfinanciering binnengehaald en de eerste exit staat op stapel!
Van Smart City tot Commercial Tech
Elke batch heeft een eigen thema waarvoor in heel Europa wordt gesourct, niet alleen online maar zeker ook door het deelnemen aan events en het organiseren van de Roadshow om direct in contact te komen met ondernemend talent. Deelnemen aan ABC accelerator is niet eenvoudig, uit 381 aanvragen worden er maar 10 geselecteerd om de investering in tijd, kennis en € 15.000 (voor 8% aandelen) te ontvangen. Maar dat biedt wel de kans om in een heel gefocust programma deel te nemen. Bij de selectie let ABC accelerator op factoren als marktwaarde (je moet al omzet hebben), schaalbare technologie en organisatie en mogelijkheden om opvolgende financiering binnen te halen. De eerste batch was rond 'Smart City' en de huidige batch is 'Commercial Tech'. Uiteraard zijn dit vooral online software startups waarvan de technische schaalbaarheid duidelijk is. Zo is Facility.si – een hotel management SaaS bedrijf nu heel snel aan het groeien in Europa en Zuid-Amerika terwijl zijn tot een jaar geleden alleen klanten in Slovenië hadden. In de huidige batch zitten startups uit Polen, Slovenië, Croatië en Italië. De startups variëren van 45HC.com – een online logistieke dienstverlener die in 60 seconden organiseert wat momenteel tot 12 dagen kan duren – tot Violanto.com die de e-commerce markt gaan opschudden met hun Big Data software die online winkeliers gaat helpen veel beter in te spelen op individuele wensen van bezoekers en klanten.
Ambities van de ondernemers achter ABC accelerator
Dean heeft bij Startupbootcamp ervaren wat de impact is van een intensieve aanpak van het beroemde groeiprogramma. Dejan Roljic legt uit dat ze nu bezig zijn met de 2.0 fase van hun strategie. In India en Chili zijn ook ABC accelerator programma's in opbouw, in München zal vanaf september een vervolgprogramma aangeboden worden en in Silicon Valley is een agentschap opgezet om goed aan te kunnen haken op de kapitaalmarkt daar. München wordt ook het zwaartepunt voor de trainingen die aan corporates worden gegeven en voor Corporate Acceleration. Tenslotte is een virtueel pre-accelerator platform in ontwikkeling dat het verbindende element in alle activiteiten wordt en vooruitloopt op fase 3.0 – wat hem betreft zijn ze over 3 jaar helemaal virtueel georganiseerd én wereldwijd actief.
Aanleiding: Vanwege de LEAPsummit (www.leapsummit.com) in Zagreb waar ik mocht spreken bezocht ik – dankzij Marko Pavičić van Pointme.co – de incubator ZIP.Factory (Zagreb) en ABC Accelerator (Ljublijana), bijgaand het verslag. – 10 mei 2016 Pim de Bokx

De Brainport regio staat bekend om de high tech scene. Tijdens het nationale Startup Fest Europe is Brainport Eindhoven één van de viertien locaties om startups, scale-ups, bedrijven en investeerders bij elkaar te brengen. Logischerwijs richt Brainport Eindhoven zich hierbij op high tech.
Op de HIGH TECH CAPITAL flyer en op www.hightechcapital.nl vindt u meer informatie over het evenement, inclusief een programma van internationale topsprekers.
We waarderen het zeer als u het woord verspreid en uw persoonlijke netwerk ook uitnodigt voor HIGH TECH CAPITAL. Momenteel hebben we al ongeveer 200 aanmeldingen, maar we proberen dit nummer zeker te verdrievoudigen. Uw hulp hierbij is erg gewenst! Via deze link vindt u diverse communicatiemiddelen die u kunt gebruiken in uw communicatie.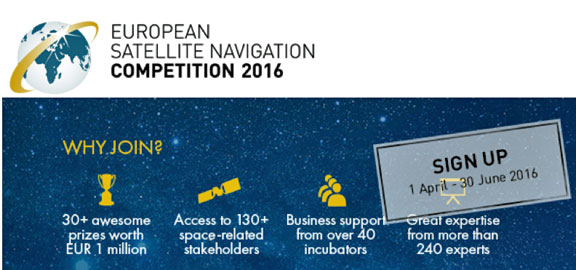 The biggest satellite navigation competition in The Netherlands is looking for creative new ideas that use satellite navigation in every day life!  Read More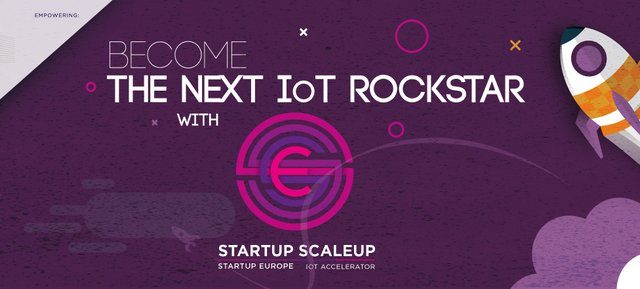 Startup Scaleup is a 6 month accelerator program, enabling accepted startups to receive mentorship and support from the brightest IOT people in the World (to name few – Vinton G. Cerf, one of the "Fathers of the Internet" and vice president of Google and David Cuartielles – Founder of Adruino).
Startup Scaleup is a no-strings attached programme; no Equity, no Cost. You will get to work with other top IoT startups, startup incubators in Ireland, Spain, Netherlands and Lithuania & leverage their mentor and investor networks.
Our focus is on the Internet of Things. Why? Because the market potential for developing new products and services is huge: in 2020, IoT product and service suppliers are predicted to generate incremental revenue in excess of € 240 billion. Because we have the technological infrastructure that can help entrepreneurs to test their ideas in near market conditions. Because we can provide the technical and business training that is necessary to take the venture to the real world and help it grow.
Over the next 24 months we will support over 120 start-ups achieve second round funding and create a mentor network that can help them access the EU 500 million-strong customer base.
MORE ON: http://startup-scaleup.eu/

NEXT Economy needs NEXT Entrepreneur.
Startende ondernemers met een (potentieel) idee voor de Next Economy kunnen op 7 juli de strijd aangaan op de Next Economy Access Point in het Westland. De inschrijvingen zijn vandaag geopend (inschrijven kan tot 5 juni). In twee rondes en een finale zullen een jury en professionals uit het veld bepalen wie het meest interessante idee heeft en de beste pitch van de Metropoolregio Rotterdam Den Haag. Kijk hier voor meer informatie.
De wedstrijd wordt georganiseerd door Metropolitan Start-up Lab
Lija Groenewoud-van Vliet, Programmamanager MSL – Lija@yesdelft.nl
Door: Marijn van Weele
Als ik van mijn onderzoek naar start-ups en incubators één ding heb geleerd, dan is het wel dat de term 'incubator' volledig misplaatst is. Incubator betekent letterlijk couveuse. En zo wordt een incubator vaak gezien: als een beschermde omgeving waarin jonge bedrijven kunnen aansterken, totdat ze groot genoeg zijn om de boze buitenwereld te betreden.
Ik kwam er al snel achter dat dit beeld verkeerd is. Wanneer start-ups zo'n couveuse eenmaal verlaten, blijkt het vaak mis te gaan. Daarom kwam ik veel incubators tegen die precies het tegenovergestelde doen. Zij zetten de start-ups flink onder druk.
Amerikaanse incubators staan erg sceptisch tegenover het subsidiëren van start-ups. Volgens hen nemen subsidies de marktdruk weg die start-ups juist nodig hebben in hun zoektocht naar een product-market-fit. In de woorden van een incubator manager: 'Als je ze in het begin te veel geld geeft, kunnen start-ups ideeën gaan uitwerken waar geen markt voor is.'
Deze incubators geven start-ups nét voldoende geld mee om het een paar maanden uit te houden. Daarmee worden de start-ups gedwongen om in contact te blijven met potentiële klanten en investeerders, en hun product voortdurend af te stemmen op de behoeften van de markt.
"Als start-up ontwikkel je muren, kaders rondom je idee. Het is onze taak om flink tegen die muren aan te trappen" Mentor, Amsterdam
De start-ups in een incubator houden elkaar nauwlettend in de gaten. Ondernemers spreken vaak over een 'gezonde onderlinge concurrentie', waarin start-ups elkaar inspireren en uitdagen om sneller te groeien en ambitieuzere doelen te stellen. Veel incubators moedigen deze onderlinge concurrentie aan, door start-ups te stimuleren om hun doelen en voortgang met elkaar te delen. Een ondernemer in Sydney formuleerde het zo: 'De andere start-ups in de incubator staan ook niet stil. Ik wil niet de enige zijn die het straks niet lukt om een investeerder te overtuigen op demo day.'
De mentoren in de incubator zijn er niet alleen om het leven van start-ups gemakkelijker te maken door vragen te beantwoorden en netwerken open te stellen. Integendeel: bij de mentorsessies gaat het er vaak hard aan toe. Mentoren nemen start-ups kritisch onder de loep, en geven hun ongezouten mening.
Al met al is een 'snelkookpan' een treffender metafoor om de activiteiten van incubators te omschrijven. Een incubator moet de ontwikkeling van start-ups versnellen door een omgeving te bieden waarin start-ups continu worden uitgedaagd om het maximale uit zichzelf te halen.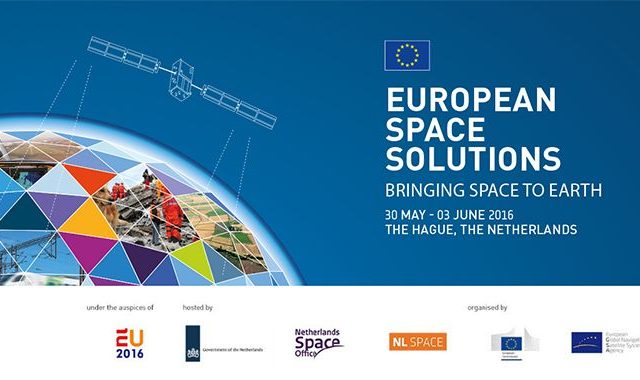 Under the auspices of the 2016 Dutch Presidency of the Council of the EU, the fourth edition of European Space Solutions is coming to The Hague. Taking place at the World Forum Convention Centre from 30 May to 3 June 2016, the major 5-day conference will bring together business and policy makers with users and developers of space-based solutions. Registration is free-of-charge but mandatory.
The Event will explore how space makes a difference to the lives, and livelihoods, of people across Europe and around the globe. Space-based services and technologies are the future of efficient, effective and sustainable services that society needs.
Participants will learn about new innovations that harness information from the European flagship space programmes, Galileoand EGNOS (satellite navigation) and Copernicus (Earth observation), and the EU's Horizon 2020 research programme, for a wide range of applications, gather insights about current developments, and discuss what is possible and needed in the future.
The conference will be accompanied by an exhibition of new space applications and technologies, a range of dedicated focus sessions and relevant side events, networking opportunities and more.
http://www.european-space-solutions.eu/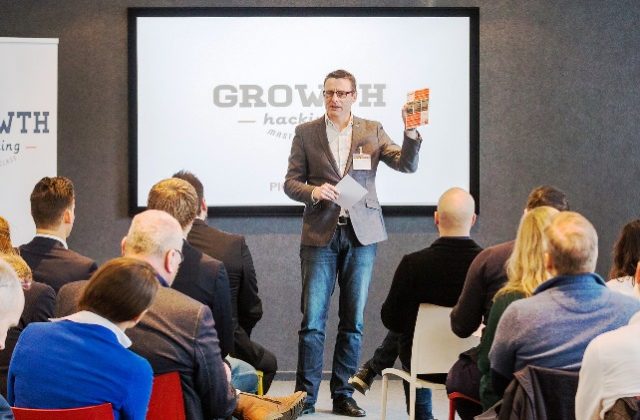 On Thursday 31 March 2016 , Pioneerz organized the Growth Hacking Masterclass, a pro-active introductory course into this rapidly growing new method to grow companies.
Pioneerz was invited by the EC's Innovative Enterprise conference to organise something for ambitious entrepreneurs that would make the trip to The Hague even more worthwhile, so Pioneerz took on the challenge to make Growth Hacking accessible to (corporate) entrepreneurs from all over Europe. Pim de Bokx – Managing Partner of Pioneerz was lucky attract Max Corbeau (ex-RELX ) and Luca Barboni (GrowthHound), seasoned Growth Hackers, to help develop the content and partnership to deliver the masterclass. (Introduction Growth Hacking Masterclass)
WHAT IS GROWTH HACKING?
The masterclass started with a 101 on Growth Hacking performed by Max and Luca. In a high tempo the 40+ participants where taken through the development of Growth Hacking in the past few years. It made clear that Growth Hacking is many things we already know, like SEO, Social marketing, SEM and e-mail marketing but at the other hand can be brought back to the essence "to become the leader of growth, learn to love data". Luckily more and more tools and systems …. —- > meer
De Hello Tomorrow Challenge is een wereldwijde startup competitie voor de meest veelbelovende projecten en startups die met behulp van wetenschap & technologie dringende wereldproblemen oplossen. Tot op heden hebben de 60 Hello Tomorrow Challenge winnaars meer dan $ 90 miljoen aan funding opgehaald, 57 van hen zijn nog steeds operationeel!
Je kunt inschrijven van 19 april tot en met 17 juni en de grote finale zal in Parijs op 13-14 oktober tijdens de Hello Tomorrow Summit zal worden gehouden. Doe mee en maak kans op intensieve mentoring van experts, grote cash prijzen, en een podium om voor duizenden mensen je idee te presenteren!
Voor meer informatie zie hello-tomorrow.org of neem contact op met Tom Schoehuijs: tom.schoehuijs@hello-tomorrow.org
Donderdag 21 april 2016 lanceren Neelie Kroes ('StartupDelta) en Paul de Krom (CEO TNO) bij YesDelft! de pilot van TekDelta. Feestelijke opening a.s. donderdag
tijdens de Open Dag van YesDelft! Komt allen! En anders bent u later die dag welkom in het Venture Café in Rotterdam.
WAT IS TEKDELTA?
Onder de vlag van TekDelta werken toonaangevende kennisinstellingen, universiteiten, corporates en startup-accelerators nauw samen om kansrijke high tech startups sneller en gemakkelijker toegang te bieden tot beschermde technologieën, laboratoria, faciliteiten en netwerken. TekDelta start met een pilot, om te leren op welke wijze de samenwerking van startups met TekDelta partners het beste kan worden vormgegeven. TekDelta is een initiatief van TNO en StartupDelta.
WAAROM TEKDELTA?
Juist scale-ups geven een enorme impuls aan innovatie en economische groei. Het aantal scale-ups in Nederland is echter beperkt! We staan voor de uitdaging om de vele startup-initiatieven in Nederland door te ontwikkelen tot scale-up's. Voor ICT- en andere high-tech start-ups zijn toegang tot robuuste en schaalbare technologie een belangrijke succesfactor! In de praktijk blijken start-ups onvoldoende aangesloten op het Nederlandse high-tech R&D-ecosysteem. Labruimte staat leeg, IP ligt op de plank en kennis en ervaring worden onvoldoende benut. Daarnaast willen bedrijven en kennisinstellingen graag kennismaken en samenwerken met startups en open innoveren. Dit omdat er een grote meerwaarde zit in de cross-overs tussen de TekDelta partners en de startup's.
WAT IS HET DOEL VAN TEKDELTA?
Verhogen van het aantal Nederlandse scale-ups
Versnellen van valorisatie Nederlands R&D output
Streven is om het TekDelta programma meerjarig in te zetten om de maatschappelijke- en economische benutting van Nederlandse R&D output te versnellen en te vergroten.
WAT MAAKT TEKDELTA UNIEK?
Startup accelerators programma's zijn er veel. Enkele zeer gerenommeerde zijn Rockstart en Yes!Delft. De focus in deze programma's ligt vooral op business ondersteuning (zoals teambuilding, juridische support, het aantrekken van venture capital, etc.). TekDelta richt zich juist op de technologische ondersteuning.
Accelerators als Rockstart en Yes!Delft werken graag in TekDelta-verband samen met R&D partijen om hun high tech startups sneller, gemakkelijker en tegen laagdrempelige voorwaarden toegang te kunnen bieden tot beschermde technologieën, laboratoria, faciliteiten en netwerken.
WAAR ONTMOET JE TEKDELTA DE KOMENDE MAANDEN (onder voorbehoud)
Workshop Venture Café               21 april
Mini-symposium LabForRent    12 mei zie: http://www.labforrent.nl/
hacking health                              20-22 mei
Launchpad A'dam                        23-25 mei
Startup Fest                                 24-28 mei
Techilicious diner YesDelft!          25 mei
Our Future Health                        26 mei
Startup Fest smart city R'dam      26 mei
Talx, IOT breakout                       najaar 2016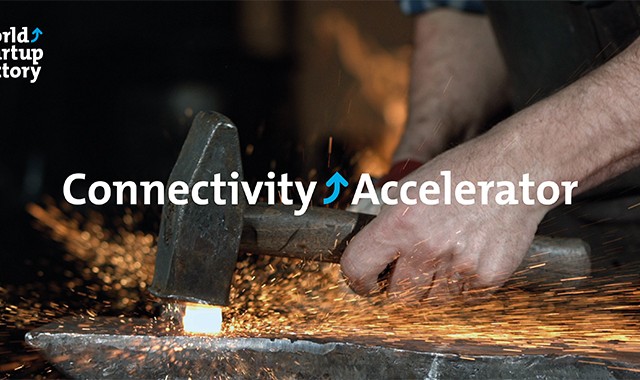 The World Startup Factory (WSF) Investor Lounge brings the startups participating in the WSF Connectivity Accelerator face to face with their potential investors. The WSF Investor Lounge is the tipping point for the startups to get the essential capital and the right investor(s) onboard. The event is co-hosted by ABN AMRO and InnovationQuarter. The event has a lounge setting to facilitate more personal interaction between the startups and potential investors. Startups will get the opportunity to present their business plan to investors in order to get them on board!
The WSF Investor Lounge is invitation only. If you are interested, please pre-register using the pre-registration ticket for an invitation.
The Connectivity Accelerator is a program delivered by World Startup Factory in collaboration with a strong network of partners like KPN, SPIE and the city of The Hague. During their 100 day participation, the connectivity startups, which are incorporated in the Netherlands, have fasttracked their customer validation and investor readiness. They are ready to turn customer traction into tangible value. Curious? Know more: worldstartupfactory.com
During the WSF Investor Lounge, the connectivity startups present themselves to a group of select investors that are interested in further fueling the growth of promising startups. The WSF Investor Lounge is not a pitching event. Its an occasion to facilitate personal acquaintance between our startup teams and interested investors. Bauke Bokma de Boer, Founder & CEO of Vacuvita is a keynote speaker.
Agenda
13.00 Doors open and registration
13.30 Welcome note by Mathijs Koper and Gerrit Jan van 't Veen (co-founders of World Startup Factory)
13.45 Investing in Shared Value by Francis Quint (InnovationQuarter) and Margot Potman (ABN AMRO)
14:00 Bauke Bokma de Boer (Keynote)
14:30 User Stories by startups
15.30 Lounge carrousel to discuss investor propositions
17.00 Networking drinks
WSF is happy to answer your questions or remarks, feel free to contact them by email via mathijs@worldstartupfactory.com or call +316 33 93 70 26. If you are new to WSF and the startups, you can also use the option of setting up meetings with them before the 21st April.
Participants in the Connectivity Accelerator program are:
When
Thursday, April 21, 2016 from 1:00 PM to 5:00 PM (CEST) – Add to Calendar
Pre-register with this link for an invitation.
Where
The Penthouse – Rijswijkseplein 786, 2516 Den Haag, Netherlands – View Map