Dit evenement is voorbij.
TAIWAN BUSINESS DAY 2018 IN UTRECHT
2 oktober 2018 | 12:00

-

17:30

Gratis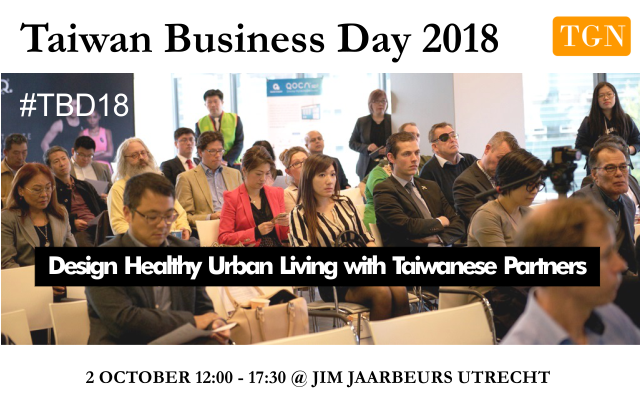 For the 7th time TGN will organize Taiwan Business Day in The Netherlands, the main event for Dutch businesses to learn about the cultures and business opportunities in working with companies and institutions in Taiwan. This year's special attention will go to the eHealth and Urban Living.
WHY GO TO TAIWAN BUSINESS DAY?
First of all Taiwan is a regional production and innovation powerhouse in the Far East, 'made in Taiwan' is a quality brand on its own. On top of that Taiwan is known for its quality of living standards and ease of doing business. In that regard it really has advantages over neighboring countries.Where The Netherlands is the Gateway to Europe, Taiwan is the Gateway to the Far East of Asia which is illustrated with six large Taiwanese corporations in the Fortune 500 like Foxconn and Quanta Computers.
OPPORTUNITIES FOR SOCIAL INNOVATION, INNOVATORS, START-UPS AND SCALE-UPS
The Taiwanese and Dutch economy have many similarities, an open economy with a large export focus. SME's play a main role in both countries, both in the service industry as in production and as suppliers of the large corporations. General differences are that Taiwanese companies have traditionally focused on outsourced production and Dutch companies on design, trade and services. In recent years both countries have moved to top regional rankings on innovation and start-up climate, showing that both economies are going through rapid renewal processes. That's why Taiwan Business Day offers opportunities for young companies and scale-ups from both countries – to match/mix and succeed.
TAIWAN BUSINESS DAY 2018 IN UTRECHT
Taiwan Business Day will offer you information about business opportunities in Taiwan and the possibility to meet business people and business support organizations from Taiwan to get access to these opportunities. Like very year you'll be able to meet your future business partner, government support and investor to expand your business. After Taiwan Business Day the Taiwan Dinner is organized to extend your business experience in a Taiwanese way. TGN will bring in people and opportunities from Taiwan, so you can have direct access to them. Spending an afternoon, preferably extended in the evening, will expand your horizon!
Register here
                         PROGRAM
Taiwan Business Day 2018 will be organised at JIM (Jaarbeurs Innovation Miles) in Utrecht. It includes a seminar to help you understand the Taiwanese opportunities and help you with your business expansion strategy. Taiwan Business Day ends with a networking event to expand your international business network.
Besides, TBD18 is combined as one of the pre-events of StartupFest Health 2018 (SUFH'18), where TGN will organize a "Taiwan Innovation Pavilion" exhibiting the innovative and creative technologies, products and services from Taiwan.
11:45 Welcome & registration
12:00 – 13:30 Networking lunch + Visiting Demos by Dutch and Taiwanese companies  (Jointly organized with AAL Investment Forum)
Dutch Start-ups/entrepreneurs/managers may put your business cards into the lucky draw box to win one of two Taiwan Explorer Awards, 2 weeks of exploring business and innovation opportunities in Taiwan.
TAIWAN BUSINESS DAY 2018– OFFICIAL PROGRAM
Moderator: Jelle van der Weijde, EBU Domain Health
13:30 Opening & Welcome + Visiting Demos by Dutch and Taiwanese companies
13:40 Seminar 'Understanding global opportunities of Healthy Urban Living between the Netherlands and Taiwan'
Each speaker will pitch for 5-10 minutes and join the discussion tables in the afternoon: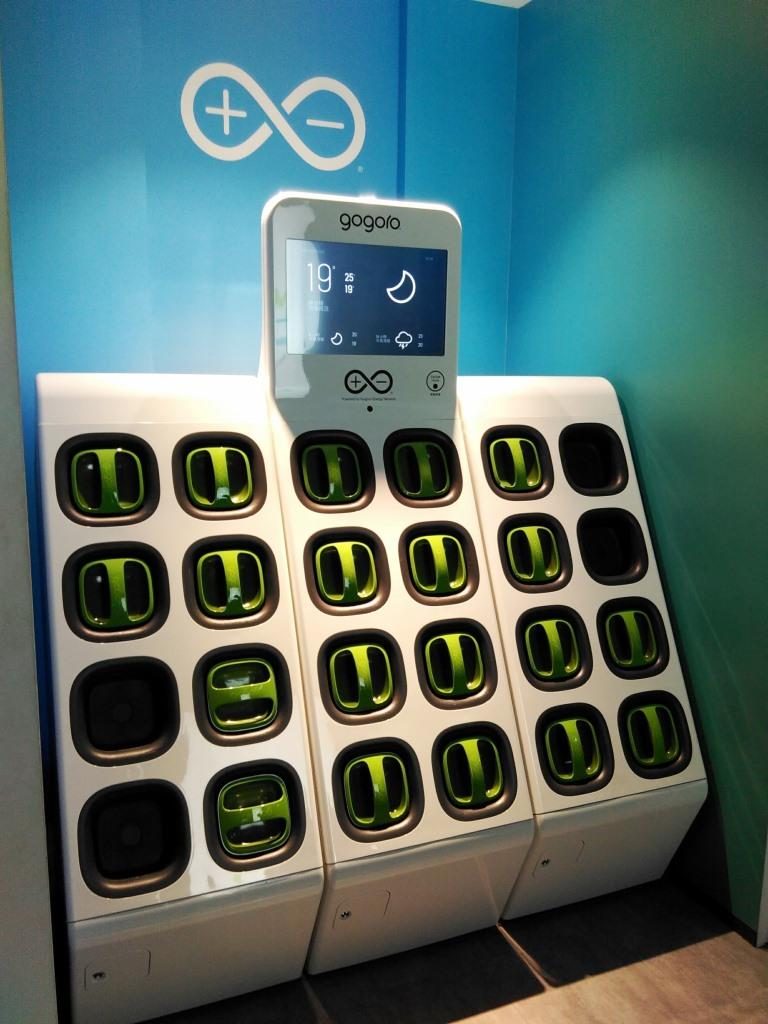 Doing business with Taiwan by Michael Hsiao (Taiwan Trade Center Rotterdam Director) (tbc)
Get Connected Health between The Netherlands and Taiwan by Jelle van der Weijde (EBU)
Taiwan Medical technology platform by Hsu-Wei Fang (NTUT)
Utrecht City Living Lab for Societal Challenges by Leonard van Nispen (Utrecht in Business)
Citizens Cooperation; opportunity for upscaling in communities, by Anja van der Aa (Wijkinformatiepunt Utrecht Oost & SAMEN030)
Business angels for growth financing by René Reijtenbagh (Business Angels Europe)
Valid your Products and Solutions via FastForward 50 by Klaas-Jan Bolt (Uzelf) (tbc)
Use the Netherlands as EU HQ for business expansion by Michael Lai (BOBC/Aeon Astron Europe BV)
NL/EU subsidy application as the expansion route by Nawal Bahia El Idrissi (Catalyze)
Work with Influencers to expand business in Europe,  by J.J. Jan (Ourhub Europe BV)
Taipei-Utrecht Soft-landing Bridge as the business model by Nina Chou (Tiger Accelerator Taipei)
15:15 – 15:30 Coffee Break
15:30 – 16:45 Discussion tables with Taiwanese & Dutch experts 'Profit from bridging the strengths of regions' (Total 6 discussion tables to be announced for registration)
16:45 – 17:00 lucky draw for  Taiwan Explorer Awards by China Airlines, EVA Air & TGN
17:00    Group photos
17:00 -17:30 Networking Drinks