Startupbootcamp awarded 'Best Incubator' by The Europas
The Europas, created in 2009, is one of the largest startup gatherings in Europe. The 2014 edition took place last Tuesday in London. Startupbootcamp was one of the winners of The Europa award, in the category Best Accelerator. The other Dutch contribution was 3D printing startup 3D Hubs: this startup was nominated in the category coolest technology innovation.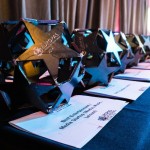 The Europas is an American perspective on the European startup scene. It is organized by Mike Butcher from Techcrunch. one of the refreshing aspects is that it is truly European in focus: it takes place in London but is not about London. One of the few Dutch nominees was 3D print startup 3D hubs: this startup has built a platform that connects 3D printer owners to people close to them that want to print an object. 3D Hubs has grown swiftly in the last year with more than 5000 connected printers and was therefore nominated it the category "Coolest Technology Innovation". We asked founder Bram de Zwart who attended this event about his impression:"It was a very interesting event, with 750+ attendees and many interesting other startups, investors and press".
Best Accelerator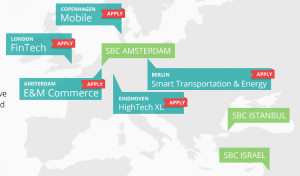 Startupbootcamp was nominated and won in the category "best accelerator and incubator". According to the jury: Now working across Istanbul, London, Berlin, Israel, Amsterdam, Copenhagen and Eindhoven and operating across numerous verticals, Startupbootcamp has, over the last year, extended its model across Europe and has created a force to be reckoned with internationally.
While there are many other good startup accelerators even in The Netherlands (Rockstart comes to mind), Startupbootcamp is indeed becoming a truly International network with all the new locations. It is also good to see that recognition comes fast in the startup world: Startupbootcamp is given the award already, while applications for many of the international classes are still open. If you are a founder you can still apply to the following programs:
reed more at StartupJuncture.com: http://startupjuncture.com/2014/06/15/startupbootcamp-wins-europas/