Amsterdam invests € 5.2 million in startup program
The city of Amsterdam aims to be in the top three of European startup hubs by 2018. To achieve this, the city invests € 5.2 million in a multi-year startup program. This Thursday (january 15th), the city council presents the action program 'StartupAmsterdam'.
The action program StartupAmsterdam is developed by the Amsterdam city council, together with the Dutch ministry of Economic Affairs and Startup Delta. The goal of the program is to make Amsterdam a more attractive place for local startups to grow and for international startups to settle. Twenty-five established companies in the Dutch capital will also collaborate in the program.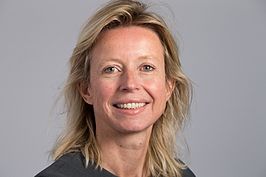 Kajsa Ollongren, Municipal executive board member Economic Affairs and Vice Mayor, sees Amsterdam as one of the future top three cities in Europe for startups to grow. In 2018, Amsterdam should be as much of a startup hub as London and Berlin. She acknowledges that the presence of fast growing (technological) startups is essential for the economy of a city.
Read on at StartupJuncture